Learn to play Sambas, Bossa Novas, Cha Chas, Mambos, Rhumbas, Merenque, Afro Cuban, Tango, Naningos, & Mozambique with this great instructional book. Latin Rhythms for the Drum Set is the ultimate guide for learning these popular rhythms.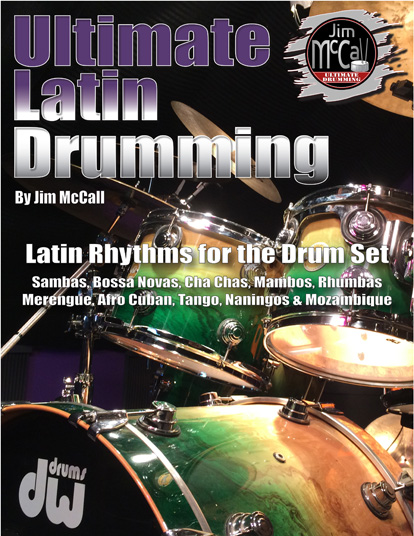 Are you wanting Samba Drumming Lessons provided online by Ultimate Drumming??
Explore the lessons of Cool Latin Drumming with Ultimate Drumming, links provided below.