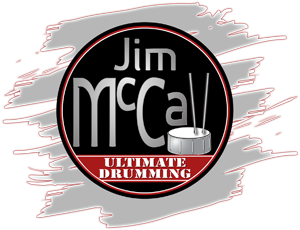 In-house Drum Lessons In Lake Tahoe California
Private Drum Lessons are now offered at the Ultimate Drumming studios in Lake Tahoe.  Learn to play the drums like a pro by studying with internationally acclaimed drummer/educator, Jim McCall.  At Ultimate Drumming you will study drums one-on-one with one of the top drum instructors in the country.  Master Drum Teacher, Jim McCall will put you on the fast track to drumming fun and remember, 100% drumming success is guaranteed!

Call Us Today at Our Lake Tahoe Location (530) 314-1328
1529 Plumas Circle, Lake Tahoe 91650 
Video On-Demand Online Drum Lessons 
Ultimate Drumming offers drum instruction with 100's of on- demand video lessons.  These exciting lessons cover the popular beats, fills and common rudimental applications used by the greatest drummers in the world. Videos can be purchased individually or in bundled packages of five progressive lessons each. Also available for purchase is the entire Ultimate Drumming program consisting of over 100 videos and all six of Jim McCall's best selling drum instruction books. All this combined equals over 50,000 posible rhythmic combinations and countless hours of drumming fun. These video lessons are great for all ages and all levels of ability. 100% Drumming fun is guaranteed!  Click the Online Lessons tab to access these excellent videos listed in progressive order. 
One on One Online Live Video Drum Lessons
Explore the world of music and excitement that comes from learning the drums. Ultimate Drumming is now offering online private instruction. This is your chance to get the absolute best in online drum instruction and have fun while learning the drums. Online Lessons are for all ages and all levels of skill. The advantage to one on one lessons is that you learn at your own pace. Drumming success is 100% guaranteed!
Ultimate Drumming - Call us today - (530) 314-1328
Sign-up for Drum Lessons Today! Here is your chance to study drums one-on-one with Jim. Jim is currently offering in person one-on-one drum lessons for all students of all ages and all abilities in the Lake Tahoe - Carson City areas. Jim will personally monitor your playing and custom design a lesson plan to suit your drumming needs ranging from beginner to expert. Be smart and take advantage of this excellent opportunity to learn from one of the best teachers in the business and take your drumming to the next level and beyond. Jim McCall's is a Master Teacher and will have you playing great in no time at all! Time slots fill quickly so don't hesitate!

Step One: You can now pay for your private drum lessons online. Just select which lessons package you would like to sign-up for, click the button below and select the amount you want to pay. Don't have a PayPal account? No worries, you now can pay by credit card even if you don't have a PayPal account. It's easy, quick, and secure.
Add the desired amount to the cart. You will be able to add/subtract/change amounts once you are within our secure PayPal page.
(Be sure to "update" after selecting the quantity on the PayPal page.)

Every little bit counts..

$50.00



This will help your drummer for sure.
$100.00

Now we're talking. Your drummer will be so happy!

$200.00