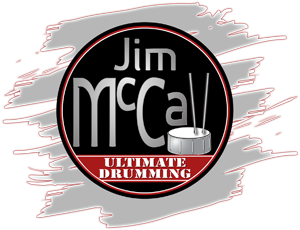 Cool Latin Drum Lessons
For online lessons, Ultimate Drumming's Cool Latin Drum Lessons provide the perfect place for drummer's looking to expand their knowledge of Latin drumming.  With Cool Latin Drum Lessons from Ultimate Drumming, students and professionals will develop both skill and technique while learning these great sounding Latin Rhythms.
These excellent Cool Latin lessons were originally timbale patterns taught to me by my teacher, the Great Henry Adler of New York City. Henry's keen  interpretation of the timbale patterns applied to the drum set resulted in these very exciting and cool Latin rhythms.  All the lessons are listed in progressive order.  For best results, it is advised to learn all lessons in succession as each lesson builds on the previous exercise. Have fun and impress all your listeners with these great sounding Cool Latin patterns.
All Cool Latin patterns can be applied to any of these great Latin rhythms
Rhumba; The complex nature of Rumba beats can be documented back to the rich culture of Latin music, rhumba dancing and the passion behind the multiple instruments.
Samba; The Samba is a Brazilian musical style with roots from West Africa and is world renown. The Samba is a must for Latin, Jazz, and Pop drummers to have in their repertoire.
Mambo; is an Afro-Cuban beat, began in the Congolese religious cults. The big band MAMBO of the 1940s and 50's created contrasting brass and saxophone riffs, which many musicians regard as derived from the last section of the Guaracha genre.
Bossa Nova; The Bossa Nova came from the roots of Brazil.Bossa Nova developed and was popularized in the 1950's and is today one of the best-known Brazilian music genres in the world.
Afro Cuban
Conga
Merengue
Cha Cha
Mozambique