Welcome, We will be teaching you how to play Cool Latin Rhythms
Cool Latin #1 – It all begins here with this fantastic sounding Latin Rhythm. Cool Latin Lesson #1 is fundamental Latin pattern that can be applied to the majority of all popular Latin rhythms. Lesson #1 teaches the basic sticking combinations and note placement for the drum set.
These patterns can be applied to any style of music that requires a Latin flair. For those who have the Ultimate Latin Drumming Book, turn to page 45.
Watch the video below and learn the Latin technique of the top professional drummers!
This great sounding Latin pattern was taught to me by my teacher and mentor, the great Henry Adler of New York City. It is based upon a traditional Timbale pattern and was modernized with Henry's brilliant interpretation for the drum set. There are many traditional and contemporary Latin grooves that this pattern can be applied to including Bossas, Rhumbas, Sambas and Merengues to name a few. By varying the tempo and exploring the many different variations; the possible rhythmic applications are endless. For best results, follow my instructions listed below and have fun with this excellent sounding Latin pattern.
How To Study This Pattern: Use in combination the video and the written notation below to develop the sticking and drum placement before adding the bass drum. For best results, make sure you say the counting or sticking pattern out loud.

This infographic below will assist you with learning the skill and technique to reach this music diversity.
Let's Dig Deeper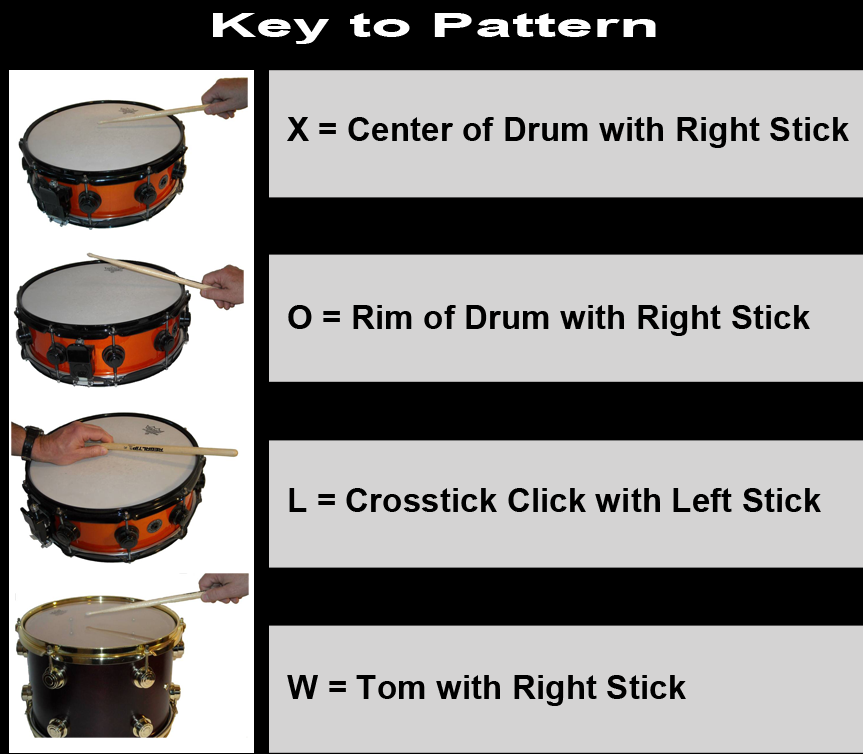 Thousands of Popular Songs With Cool Latin Vibe
Latin music is very diverse and has influenced all styles of music including Rock, Pop, Jazz and Funk. Even Reggae!
Advance The Lesson and Technique
Expand your Latin Drumming knowledge and have even more fun with Ultimate Drumming's next lessons – Cool Latin Drum Lesson #2.